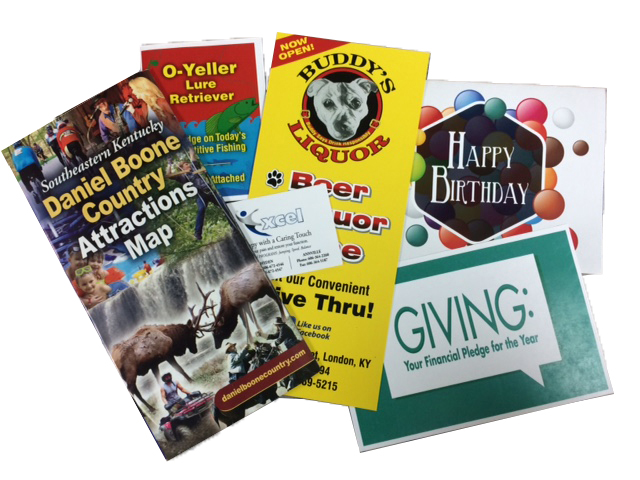 From complex color catalogs and brochures, or digital manipulation of color photos, to letterhead and envelopes, our designers can help you get just the right look. Sometimes we can even design your project right before your eyes, thanks to our high speed computers, extensive graphics library, and experienced staff.
From the manufacturing plant that needed 200,000 booklets, 78 pages each with print in 3 languages - to 12 separate newspapers all wanting their paper out on time every week - to the new business that needed business cards, invoices and envelopes - we're proud to call each and every one a JFP customer. We have the largest press in Southeastern Kentucky, plus we have some of the best digital duplicators. So we can offer you volume pricing and faster service.
Need a simple job in a hurry? Stop in and let our helpful, friendly and experienced staff take care of it. From a single copy to those "last minute rush jobs" when you need an entire manual reproduced, we know how to get it done for you!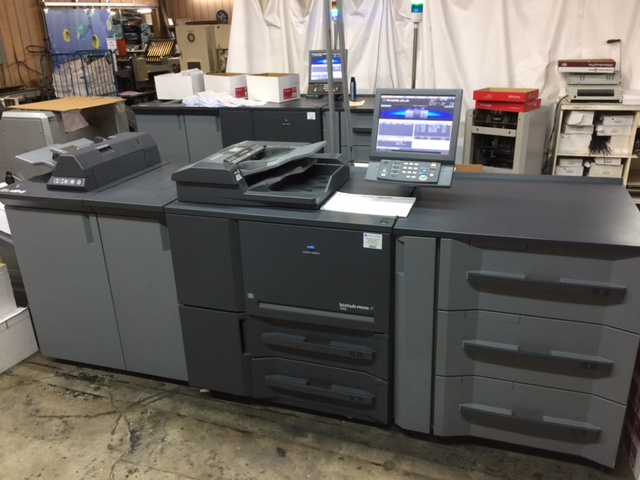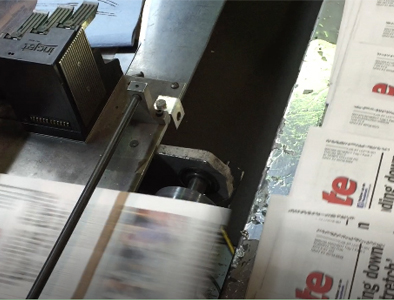 Need help to get your message out?  Let us mail it for you!  Maybe you want to send it just to the homes in one special zip code, or every home in the state.  We can help.  We process up to 500 mailbags full of printed products each week. From tractor trailer truckloads to one box of forms, we can get your printed product where you need it.
From small indoor signs to large commercial sign projects, BSE can meet your signage needs! All our products are custom made right in our shop. We make banners in almost any style, size or color, indoor or outdoor. Same day and next day service are usually available.
We also make window and vehicle lettering, posters, magnetic signs, political signs, flags and pennants, stickers, boat lettering & decals, static cling and much more!
Meet your new best friend! We can customize cheer signs to your team's colors, the sizes you need, and your team mascot. Need 2-sided signs? No problem! We offer those in our standard line. Want something to set you apart? We can add a wow! factor. Want signs that open and flip? No problem there either! Choose from a palette of standard colors, or if you're looking to really stand out from the crowd, we can bling up the signs with specialty vinyls and eye-popping colors. Check out the standard sizes we offer, or contact us and we can manufacture exactly what you need. Put our team of graphic designers to work for you!